shopping Amsterdam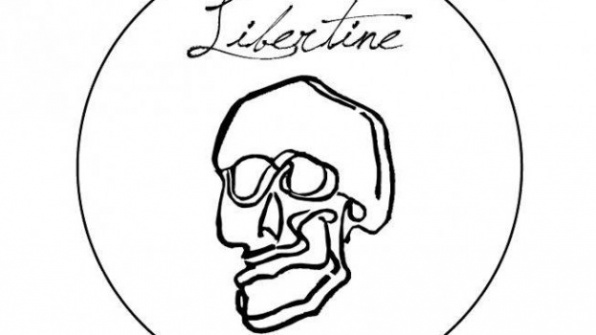 Libertine
http://www.libertineamsterdam.com/
Prinsengracht 715, Amsterdam
31 (0)206161181
Neighbourhood:Leidseplein/South Jordaan/Canals
Libertine is a Gallery and Shop for (modern) Art, Antiques & Curiosa in the heart of Amsterdam.
Libertine is a unique project combining the flair of Amsterdam's finest, Casper Reinders & Danielle Pakes, connoisseur of art Mark Chalmers and Antwerp's master of curiosa Fredien Morel. Libertine openes her doors for the antique fanatics, art lovers and for everyone who is mad for incredible but absurd items
Also we sell some smaller retail products: like leather Duffybags, limited edition photo books and jewelry from Maria Kooistra. All these products got a vintage touch'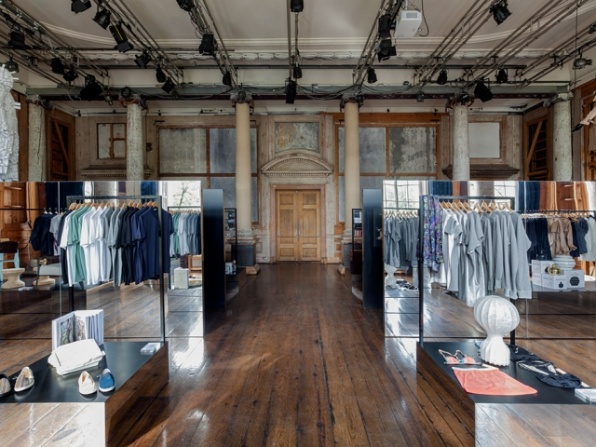 Keizersgracht 324,Amsterdam
31 (0)204233717
Neighbourhood:De Negen Straatjes
Type:Pop-Up/Temporary / Ending Date:10/31/2014
Market:Men, Women, Interiors
Design magazine Frame has entered the brick-and-mortar realm with the opening of a pop-up shop in collaboration with the Foam Photography Museum. Designed by Dutch interior and design studio i29, the creative platform is housed inside the historic Felix Meritis building that dates back to the 18th century. Showcased within is a beautiful edit of fashion, art and design from emerging talents and across various genres. The exquisite space will also host events and exhibitions during its six-month run.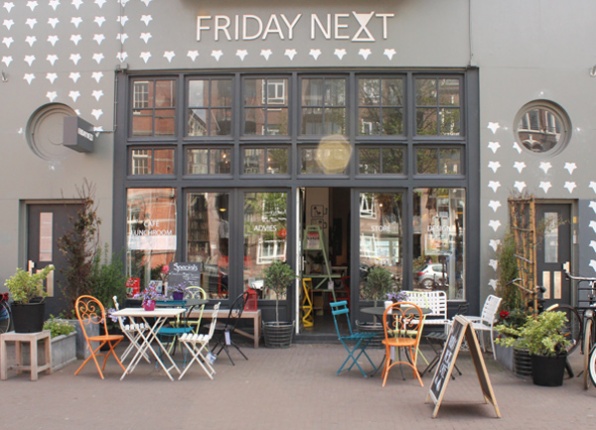 Overtoom 31, Amsterdam
31 (0)206123292
Neighbourhood:Oud Zuid
Type:Concept Store / Interiors, Women
Esther Blaffert and Paulien de Vries opened up this café-design studio-shop that sells modern interior goods inspired by classic Dutch designs. Find knitwear, ceramics, tableware, furniture and lighting neatly organized in this open space. Friday Next also offers lighting and interior styling services.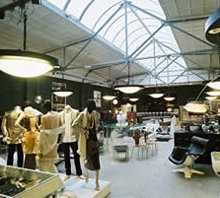 Rozengracht 191-193, Amsterdam
31 (0)203305601
Neighbourhood:Leidseplein/South Jordaan/Canals
Type:Concept Store / Women, Men, Interiors
This conceptual supermarket sells a mix of trendy and casual designs, including its own eponymous collection, as well as vintage furniture and lighting, accessories, fabrics, books, magazines and records. Martin Margiela, Rick Owens, Peachoo+krejberg and Wolf van Benthum are just a handful of the labels featured.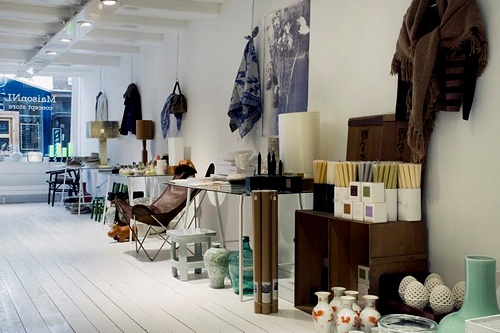 Maison NL
Utrechtsestraat 118, Amsterdam
31 (0)204285183
Neighbourhood:Rembrandtplein/Canals
Type:Concept Store / Women, Interiors
This light and airy concept store stocks an excellent selection of fashion, stationery and interiors from brands such as Maison Martin Margiela. Gorgeous notebooks, luxurious cashmere blankets and lush candles make this the perfect store to pick up a stylish present.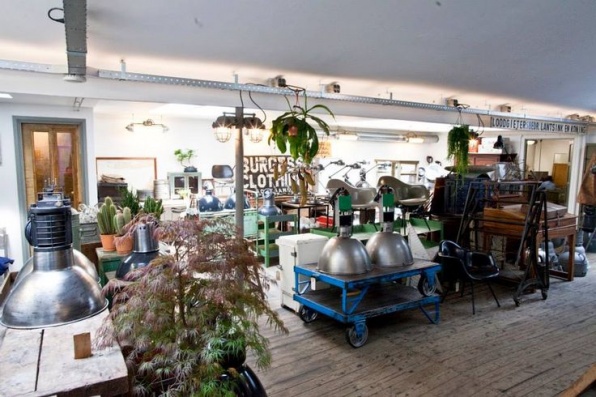 Tweede Helmersstraat 96, Amsterdam
31 (0)202050470
Neighbourhood:Oud Zuid
Type:Concept Store / Women, Men, Interiors
This stylish concept stores sells an excellent mix of vintage interiors and fashion, as well as a hand-picked selection of inspirational books, magazines and art